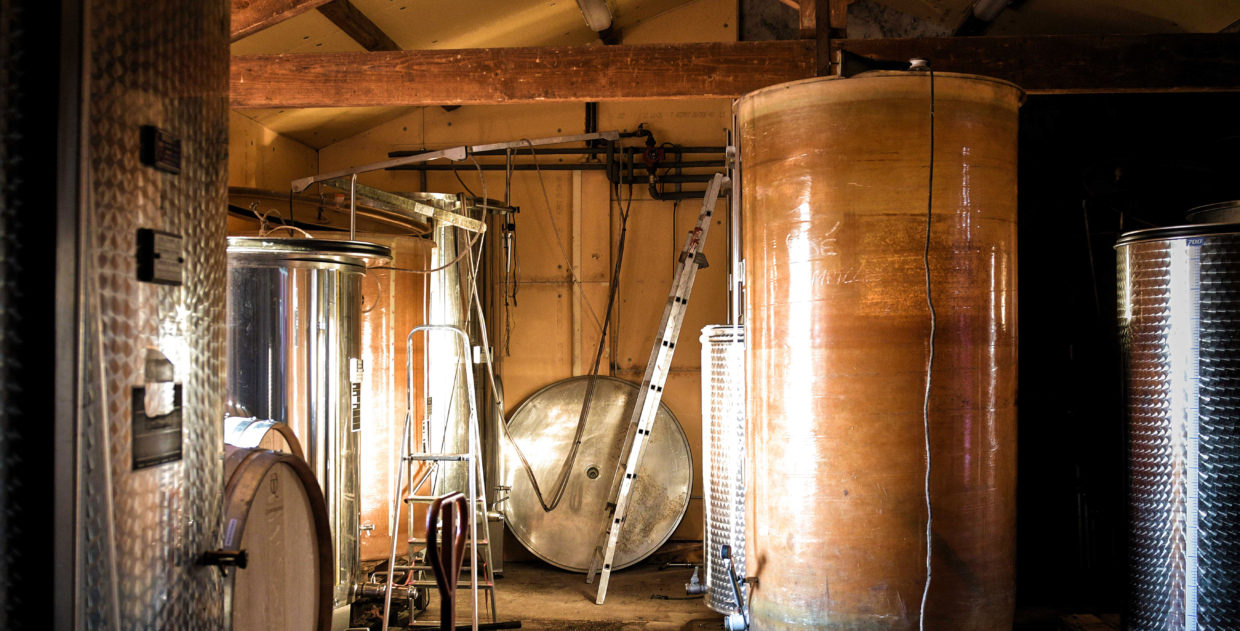 1. Winemaking
Everything starts at the vineyard; the harvest is hand-picked when grapes are ripe and selective grape picking takes place in the vineyard.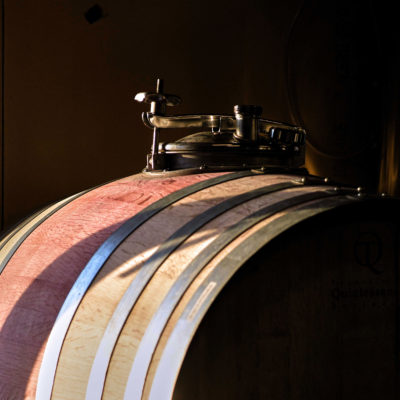 70% of the red grape varieties are destemmed and put in thermo-regulated open tanks, either concrete or stainless steel, to macerate.
During the maceration period the alcoholic fermentation takes place.
During the fermenting period, which lasts between 18 and 28 days, there is one pumping-over and 1 punching of the cap per day. The juice is then pressed and put in barrels.
It is to be noted that all the fermenting periods take place naturally with natural yeast from the grapes and the winery.

2. Maturing
We take great care in providing maturing periods adapted to each individual wine.
Decisions are made progressively depending on the results of regular tasting of each cuvée, some are matured in barrels, others in stainless steel tanks, the maturing period can last between 9 and 24 months.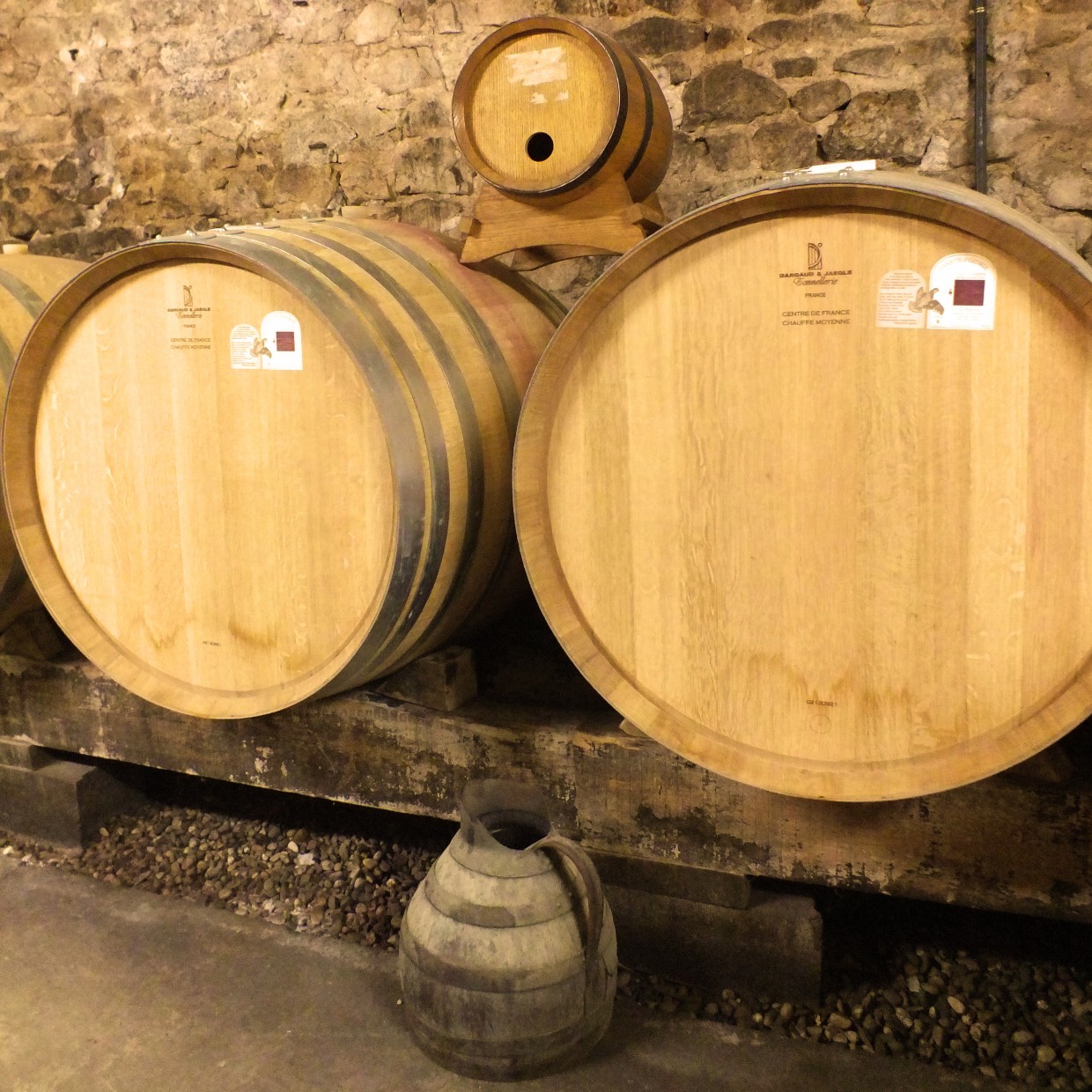 Wood
We use 500-litre barrels of medium toast for the wines which can be drunk early on and which develop fresh fruit aromas, so for our white wines plus Empreinte and Vibration for our red wines. We use barrels with heavy toast for the wines which have a longer ageing potential, or which reveal stronger aromas, so for our Côte Rôtie Indiscrète and Grandes Places wines. For our leading wine made from old grapevines 'La Madone' we use both types of toasting.
Stirring of the lees for white wines.
The fine lees which settle at the bottom of the barrels after the fermentation period are rich in aromas and glycerol. We stir them back into the wine at the beginning of the maturing process. This increases the rich aromas of our white wines and the amount of fat.
A light filtration of our wines takes place before bottling.